Zillard Productions is a Los Angeles-based film, television, and digital production company co-founded by Carrie Borzillo and Eric Pritchard. Their first project is the documentary short, Alex Breaks Free: A Documentary Short on a Woman's Journey Through Mental Health & Fashion.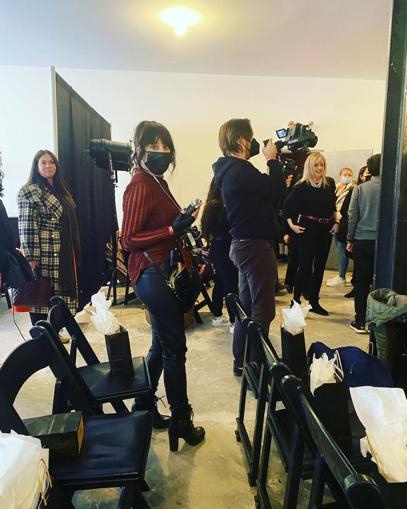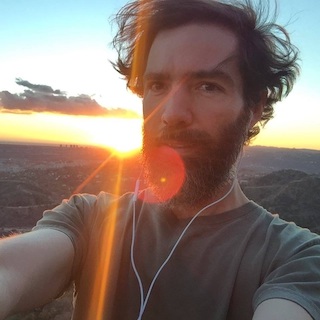 Eric Pritchard
has been honing his filmmaking craft for more than a decade and his work has screened at the Tribeca Film Festival, SXSW Film Festival, and the Sundance Film Festival. He has worked on notable independent films such as the Sundance Grand Jury Prize-winning documentary by director and writer Ondi Timoner,
We Live in Public
and as online editor for
Beats, Rhymes & Life: The Travels of a Tribe Called Quest
from director, Michael Rappaport.
Eric
edited the documentary
The Public Image is Rotten
about John Lydon (Johnny Rotten) of Sex Pistols and Public Image Limited fame which premiered at the 2017 Tribeca Film Festival. He recently wrote, directed, and produced the cinematic Poetry in Motion series featuring visual poems by Charles Bukowski and Maya Angelou and is currently directing a feature documentary about LA's infamous '90s underground rock venue, called Jabberjaw.
The Los Angeles-based artist, who was raised in Southern California, holds a B.A. in History from University of Southern California/Los Angeles with a minor in Native American Studies. He is a proud descendant of Oklahoma's Osage Native American tribe on his mother's side, and he holds closely to his Native American roots.
Film Samples:
http://www.ericpritchardfilms.com/
Carrie Borzillo is a seasoned writer/producer for reality television shows apps, an award-winning entertainment and lifestyle journalist, and a non-fiction pop culture author. She has written about relationships and mental health, and penned intimate personal essays, for
SELF
,
Men's Health
,
Women's Health
,
DAME
, and others, and has appeared on such shows as Playboy Radio, Maxim Radio, Loveline with Dr. Drew, and Ex-Wives of Rock.
On the entertainment journalism side, her work has appeared in
People
,
Entertainment Weekly
,
Billboard
,
Rolling Stone
, and dozens more. She has penned three
non-fiction books
: co-author of Tera Patrick's
Sinner Takes All: A Memoir of Love and Porn
(Gotham/Penguin) and author of
Cherry Bomb: The Ultimate Guide to Becoming a Better Flirt, a Tougher Chick, and a Hotter Girlfriend, and to Living Life Like a Rock Star
(Simon & Schuster) and
Eyewitness Nirvana: The Day-by-Day Chronicle
(Carlton Books).
On the TV front,
Carrie
has written and produced live digital entertainment experiences for apps and web for such shows as
American Idol, The Voice, America's Got Talent, Saturday Night Live,
and
Love Island
, as well as such awards shows as the Emmys, Golden Globes, and Billboard Music Awards. She's a voting member of the Television Academy. She has also produced the music video for Body Negative's "
The Big Sleep
." ALEX BREAKS FREE: A Documentary Short on a Woman's Journey Through Mental Health & Fashion" is her directorial debut and first film.
The Los Angeles-based writer/producer/author/director hails from Wallingford, Connecticut and holds a B.S. in Journalism from Southern Connecticut State University. She has won several journalism awards, including Music Journalist of the Year by the National Association of Recording Industry Professionals.